Pioneering the research and development of Liquid Biopsy Technologies
Scroll down
About us
LiqSci is a Biotech catalyzing the use of non-invasive techniques using a small sample of blood for diagnostic and monitoring of health conditions including breast cancer and diabetic nephropathy.

Conventional investigation methods may require complex, invasive, painful, and sometimes risky procedures. Delays and uncertainties associated with conventional investigation may be a primary cause of anxiety and suffering.

LiqSci liquid biopsy methods offer key diagnostic and monitoring information with quick results using only a blood sample.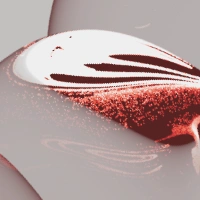 Early detection,
precise characterization,efficient monitoring, betteroutcomes
Life-savingDiagnostics Methodsfor earlydetection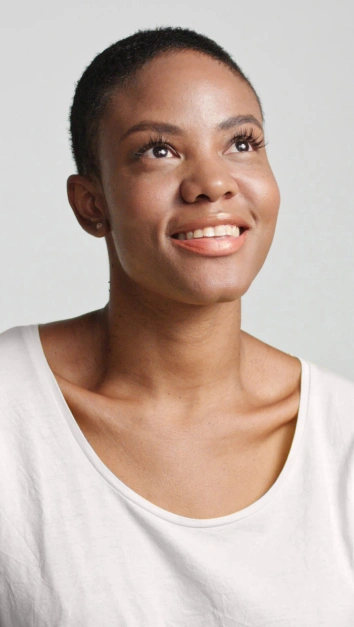 Our mission
LiqSci seeks to develop precise but non-invasive procedures, aiming to reduce uncertainty and distress for patients.
We develop methods for
Liquid biopsy for Breast Cancer:
By evaluating the expression of genes related to the cancer cell metabolism.
Liquid biopsy for early detection of Diabetic Nephropathy:
By identifying new molecular biomarkers in patients with type II Diabetes Mellitus.
AdvancingHuman Orientedlife-savingscience
Meet our team
01
Fernando Luiz Affonso Fonseca
Chief Scientific Officer and Co-founder
Fernando has a Ph.D. in Hematology from FMUSP (University of São Paulo), postdoctoral fellow in Medical Genomics at Roche Center for Medical Genomics (Basel-Switzerland) Hoffman – La Roche, and a postdoctoral fellow at Instituto Israelita de Ensino e Pesquisa Albert Einstein (IIEP-HIAE). He is also a Biochemist-Pharmacist with qualifications in clinical analysis with a focus on clinical biochemistry.
Fernando is currently the Deputy Dean for FMABC University Center and Coordinator of the Laboratory of Clinical Analysis at FMABC.
Linkedin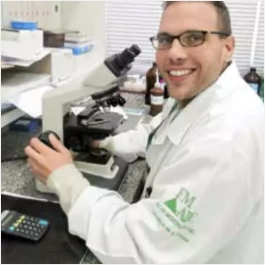 02
Glaucia Raquel Luciano da Veiga
Lead Researcher and Co-founder
Glaucia is graduated in Biological Sciences, has a Ph.D. in Pharmacology from the Federal University of São Paulo (UNIFESP) and Post-Doctorate in Health Sciences (FMABC).
She is currently a Research Professor in Health Sciences at the FMABC University Center and researcher at the Laboratory of Clinical Analysis and Molecular Biology, developing projects involving the identification of biomarkers of diabetic nephropathy, diabetes mellitus and other kidney diseases. She has experience in the area of Cardiovascular and Renal Physiology, Pharmacology and Molecular Biology.
Linkedin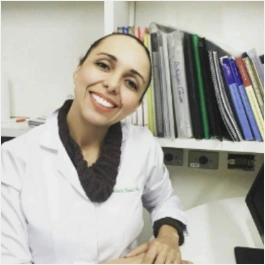 03
Beatriz da Costa Aguiar Alves Reis
Lead Researcher and Co-founder
Beatriz has a Ph.D. in Genetic Biology from USP (University of São Paulo), post-doctorate from FMABC, UNESP and ICB-USP, Master in Genetic Biology from USP and Graduation in Biological Sciences from USP.
She is currently a collaborating professor at the FMABC University Center and an associate researcher at the Center for Studies and Research in Hematology and Oncology at FMABC. Beatriz also has experience in functional and structural genetics, with an emphasis on animal reproduction, working mainly on the following topics: RAPD (Random Amplified Polymorphic DNA), SRY, embryo sexing, transcriptome analysis, identification of molecular markers and differential expression.
Linkedin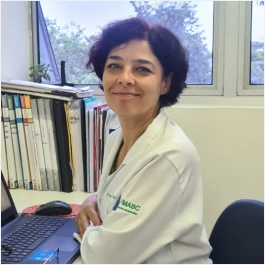 Read our latest news
Revolutionizing Medical Sciences with Liquid Biopsy Technologies
A sample is all it takes
A sample is all it takes
All it takes is a blood sample - All it takes is a blood sample -
All it takes is a blood sample - All it takes is a blood sample -
All it takes is a blood sample - All it takes is a blood sample -
All it takes is a blood sample - All it takes is a blood sample -
All it takes is a blood sample - All it takes is a blood sample -
All it takes is a blood sample - All it takes is a blood sample -